Namaste and thanks for stopping by!  I'm delighted to announce that I'm back teaching regular weekly group classes and monthly special event classes.  I'll be keeping my schedule up to date right here on the home page of the website below this text.  My home base is Vision Yoga & Wellness in Ohio City where I'm teaching Beginner's Flow on Thursday's and Saturday's.  Please join me!!  Click here to visit Vision Yoga & Wellness website for pricing, schedule and sign up.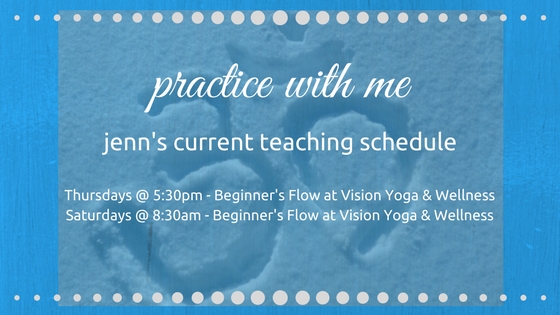 Please join me for a monthly 90 minute practice of Yin & Meditation at Vision Yoga & Wellness.  See dates and details on the Events page.

"yogastha kuru karmani…"
Bhagavad Gita Chapter 2, verse 48.  Establish yourself in yoga (union, equanimity, the present moment, the inner light of awareness, cosmic consciousness, etc.) and then perform right action.
.: Recent Posts :.
practice . connect . grow . heal